Understandably, businesses and homeowners are concerned about having work done on their yards. One big concern is how can concrete be placed around flower beds without damage? Our non-invasive process of curbing takes away all of these concerns.
The machine we use is self-propelled and lawn friendly. This machine produces a concrete edging for use in commercial and residential landscape settings. Since the machine produces and extrudes its own formed concrete edging, traditional form work is no longer required.
The first part of the process is ground preparation using shovels and a non-invasive sod cutter. The trench is usually cut two inches deep and the ten inches wide. Sod laying, sprinkler work and landscape work can be started 24 hours after installation.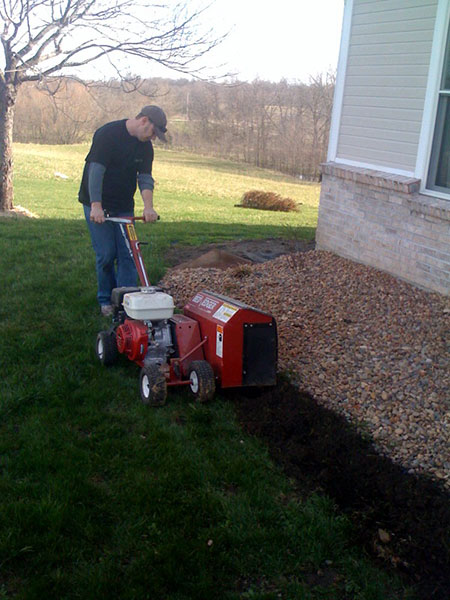 The next part is the mixing and extrusion. Mixing is done on site with all the necessary ingredients added to ensure color consistency and long-term durability. Different curb molds are then attached to the machine to produce the style of edging that the customer desires. The machine easily handles either straight lines or gentle curves.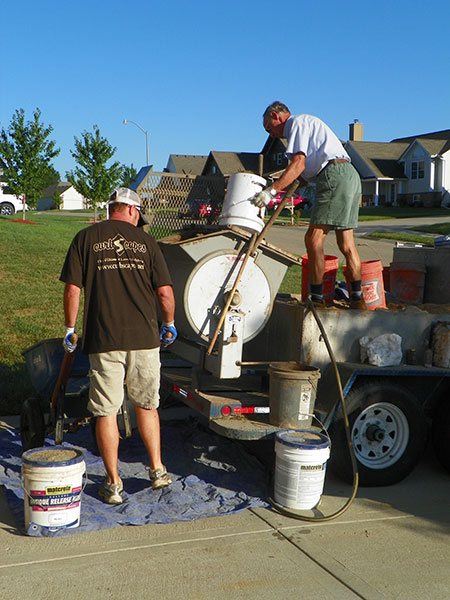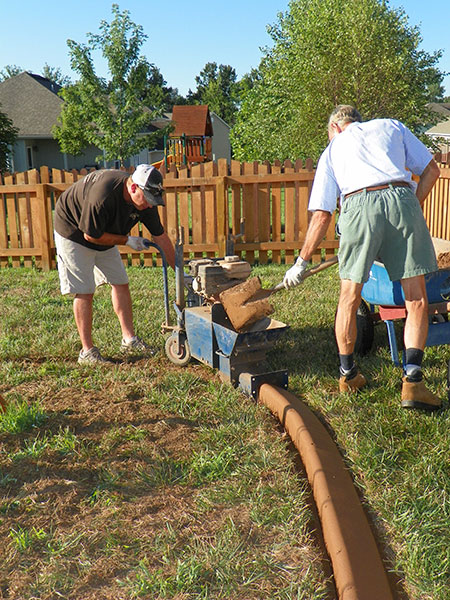 The final part is the finishing we do to our product. This is accomplished with hand tools. Concrete curbing, like any other type of concrete can and will crack. We try to control the cracking caused by ground movement and cold weather by cutting expansion joints every couple of feet. Also by using fiber mesh and other additives, shrinkage, which also produces cracks, is minimized. Using these extra precautions, we experience very little cracking in our products.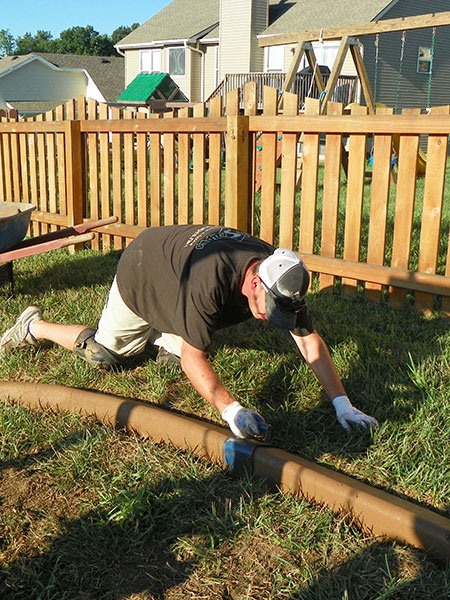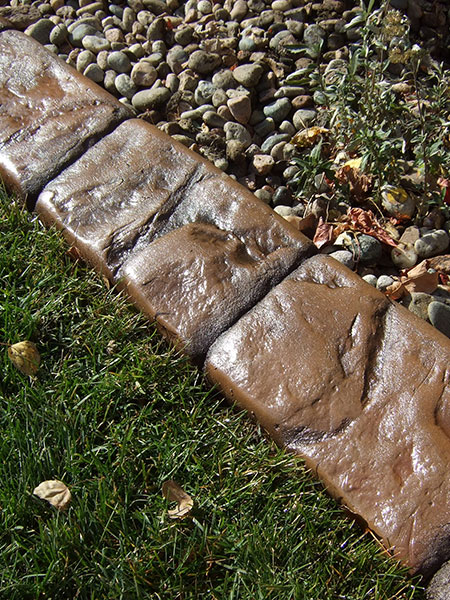 Ready to Get Started?
Upgrade your landscape with custom landscape curbing from CurbScapes.
Contact us today for a free estimate.