Not all curbing has to look alike, and one of the great features of custom landscape curbing is the opportunity to be creative with the shape. Since we pour our own concrete, we have the ability to design custom shapes for your landscape curbing. We'll help you choose the right shape for your landscape curbing needs, whether you plan to trim around the curbing or want to have a mower edge. CurbScapes custom continuous landscape edging is long-lasting and will enhance your home or commercial property's exterior appearance.
Concrete curbing can be formed into many styles and shapes, allowing for unique and custom installation. Stamp patterns and colors can also be added for a perfect match to any landscape.
CurbScapes has certain shapes/molds that are specifically designed for special purposes, like mower edges. We'll gladly help you pick the right shape/mold for your landscape curbing needs.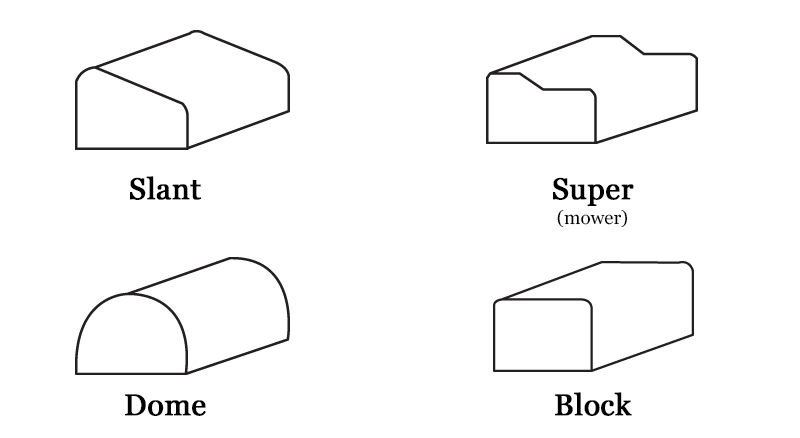 Ready to Get Started?
Upgrade your landscape with custom landscape curbing from CurbScapes.
Contact us today for a free estimate.